The theme of Health at Utrecht Science Park is a very large and diverse field. Work is underway on a healthy living environment, research into the development of cancer and the search for new ways to treat it. Health also relates to the prevention and control of infectious diseases, the use of stem cell therapy to restore organ function and the interplay between humans and animals. Health is about molecules and about human beings. About huge populations and about individuals. About senior citizens and about small children. Work on health is being carried out in laboratories, hospitals and lecture halls, as well as in neighbourhoods and schools. Fundamental, clinical, translational and applied research are being conducted, both in an interdisciplinary manner and in public-private partnerships. At Utrecht Science Park, health is a high-calibre and dynamic interplay between large and small players. Between start-ups and established names.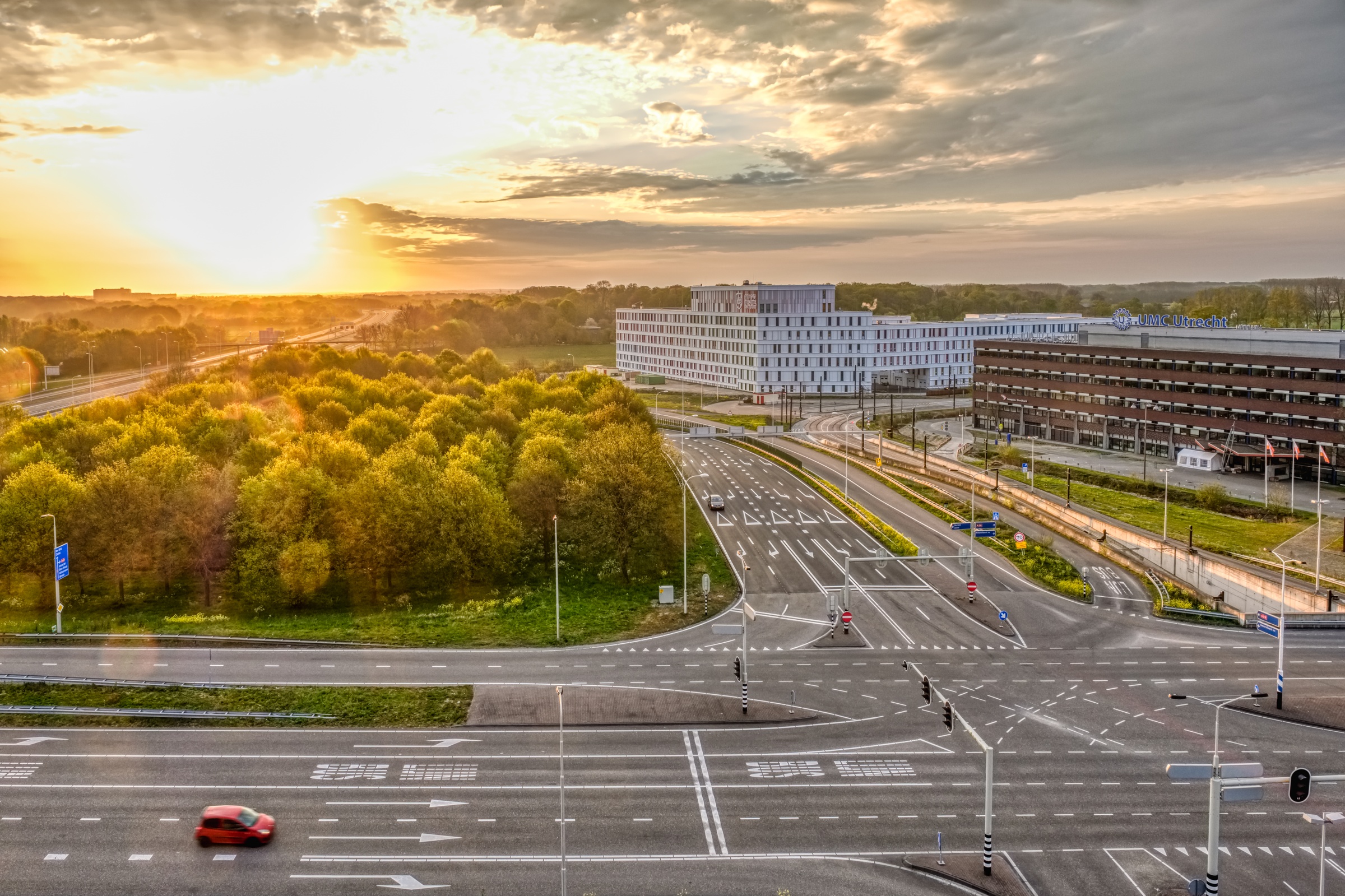 UMC Utrecht, Genmab, the Hubrecht Institute, Princess Máxima Center, Merus, Innovation Lab Life Sciences & Chemistry, the National Institute for Public Health and the Environment (RIVM), Regenerative Medicine Center Utrecht and Danone Nutricia Research are just a few of the prestigious players that work in the field of health.
Princess Máxima Center and UMC Utrecht
The collaboration between Princess Máxima Center and University Medical Center Utrecht is a perfect example of how the health, care and research sectors at Utrecht Science Park work together and achieve results. Watch the video.